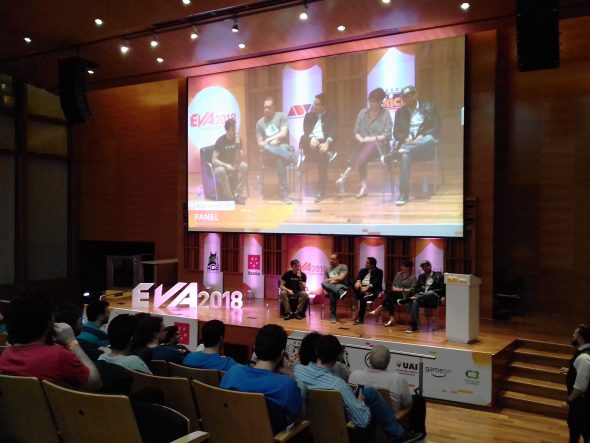 EVA 2018, the Argentinian Video Game Exposition
This year, L2D games was present at the Argentinian Videogame Exposition who was hosted by the Argentinian Videogame Association. It is one of the MOST important event in the South American region, and gathers video game developers from Uruguay, Chile, Brazil, Bolivia, Colombia.
The exposition took place in the city of Buenos Aires and there where more than 2000 attendants which includes from big video game companies to small indie developers. This is the opportunity to see what are other companies and studios are creating and it is a good opportunity to make connections with them and also with video game publishers from around the world.
So if you want to know more, please visit here.